Sam Stern, Forrester Research

Senior Analyst serving Customer Experience Professionals

How the Rise of CX Will Elevate UX

Tuesday, September 9, 2014 at 6:30pm

Please register. It helps us and our hosts plan the logistics.
Abstract
We have entered The Age Of The Customer, where the only sustainable competitive advantage is knowledge of and engagement with customers. The successful companies will be customer-obsessed. Corporate leaders who understand this new reality have raised customer experience to one of their top strategic priorities. These newly formed customer experience teams tend to be small, and focus more on collaboration and influence rather than performing the work of improving the customer experience. It is the intersection of their limited resources and elevated status in the organization that provides opportunities for UX teams. Companies are awakening to the power of qualitative research, the importance of design to their business, and the value of deep understanding of how customers perceive their interactions – expertise that UX teams are uniquely qualified to deliver.
Bio
Sam is a senior analyst in Forrester's customer experience research practice. His research topics include customer-centric culture, employee engagement in delivering better customer experiences, and how to deploy different research techniques to create better experiences.
Prior to joining the research team, Sam launched and managed Forrester's Customer Experience Council and Customer Experience Executive Program, which are peer networks for customer experience executives. In his role, Sam and his team supported more than 170 chief customer officers and other customer experience executives at large companies in North America and Europe, partnering with them to help them drive customer experience transformations at their respective companies. Previously, Sam managed Forrester's customer experience consulting practice.
Sam holds a master's degree in human factors in information design from Bentley University, and an undergraduate degree from Yale University in history and sociology.
Evening Schedule
6:30 – 7:00 Networking over pizza and beverages
7:00 – 8:30 Meeting
8:30 – 9:00 CHI Dessert and more networking!
Monthly Sponsors
Thank you to our generous sponsors. If you're interested in sponsoring BostonCHI, please let us know.
IBM is hosting us.

Forrester is sponsoring pizza.
Vitamin T is sponsoring dessert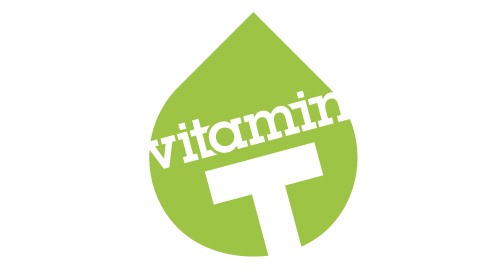 Unfortunately, due to expected bad weather tomorrow (Tuesday July 15), the picnic is cancelled.
Hey everyone,
Thanks for the great year. A big thanks to Rachel, Carl, and the rest of the Steering Committee for the great work this past year.
Election Results
The Surprising Results! There were no write in candidates, so the winners are:
Chair: Rachel Kern
Vice-chair: Todd Chapin
Treasurer: Michelle Leger
A Summary of the Past Year
Thank you to everyone who supported us throughout the year. At the end of this season, we have 175 members. Thank you to those of you who joined or renewed your memberships this year. If you're interested in becoming a BostonCHI member, it's quick and cheap. Join here.
We had 10 meetings w/ 10 great speakers: Alla Zoller; Barton Fiske; Jeff Leblanc; Demetrios Karis; Jared Spool; Adrian Mendoza; Michael Muller; Nancy Allison, Eva Kaniasty, & Chris LaRoche;Jim O'Neill; & Hiroshi Ishii. Thank you to everyone.
We had a great Boston Interactions Winter Party
There were about 850 attendees across all of the meetings and the Winter Party
We ate ~1600 slices of pizza
A big thanks to our sponsors:

Venue & food: Constant Contact, IBM, Nokia HERE, Google, Fresh Tilled Soil, EnerNOC, & Mad*Pow
CHI Desserts: Vitamin T, Mad*Pow, & ICS
If you'd like to sponsor BostonCHI, whether by hosting us, providing food and/or dessert, or something else of your own devising, please let us know.
Boston Interactions Summer Picnic
Please look for an upcoming announcement about the Boston Interactions Summer Picnic. This year it'll be the week of July 14 in Danahey Park in Cambridge.
Next Season
We're already working on a great speaker line up starting in September. If you're interested in speaking at one of our meetings,  please let us know. We have tentatively lined up speakers from the following:
Forrester
iRobot
Mar*Pow
Jared Spool
LearnLaunchX
You?
This list is, of course, subject to change.
BostonCHI wouldn't exist without everyone that participates, whether it's our members, speakers, steering committee, or sponsors. I look forward to seeing you all again in September as the Vice-Chair. Thanks again for making this such a great year.
Todd
P.S. We always want to know how we can improve things. Please let us know. Don't be shy, but do be kind…
Upcoming Local Events
September 2, 2014

UX Happy Hour IV

At:

Brick & Mortar, 567 Massachusetts Ave, Cambridge, MA, United States

September 9, 2014

BostonCHI monthly meeting

At:

IBM Center for Social Business, 1 Rogers St, Cambridge, MA, 02142

September 16, 2014

FutureM conference
Designing for Productivity in UX
Bentley DUX Courses
The Bentley Design & Usability Center offers advanced degrees, certificates, and ongoing training.
Learn more here.
Thanks to our regular sponsors